Hello Blockdrop.

As I've not done an update for a while, I thought I would check in with everyone just to say hi.

Earlier today someone asked me if I remembered 'Plot Wars'. This made me think. Plot Wars was one of our 1st ever game modes, back in 2014. This means we have been a server now for almost 4 years.

Those that has been around for a while will know that I sometimes make updates to say how much I love the Blockdrop community and how its our strength together that makes Blockdrop so great and keeps us going day after day. I think the fact that we have been here for 4 years is because of this.

Most servers aren't long term things. Some get big quick and die fast, some fade away. But nearly all last less than a year. Mostly for various reasons, normally the owner neglects the server, or they just fail to keep up to date. But mostly its because these servers have a player base, not a community. There is a difference and we have a community, a great one.

Blockdrop is still going strong because its a great place to be. People stick around here for years, not because of the game modes, but because of the community. Its because of their friends and even enemies because they are the real key thing that make up a server experience.

So I just wanted to say thank you, to everyone, old and new, for being a part of this amazing community and helping us to forward into the future stronger than ever. Pulled forward by our desire for excitement and strengthened by our 4 years of strong heritage, I look forward to another 4 years of Blockdrop!

For those wondering if theres any news. The main thing I'm going to be working on is the anticheat. Im working on making it faster and more accurate, you should see some big improvements over the coming weeks.

When I started Blockdrop I was a player on a cracked server. I started Blockdrop because I noticed that cracked servers where a lot worse than Premium servers. I did not like this. I believe that someones wallet should not effect their access to a good game play. I wanted to make a cracked server that could be better than the expensive servers. We now have premium and custom plugins, builds and game modes that are better than most premium servers and a great community thats made us outlast most of them to. Thank you!

#WeAreBlockdrop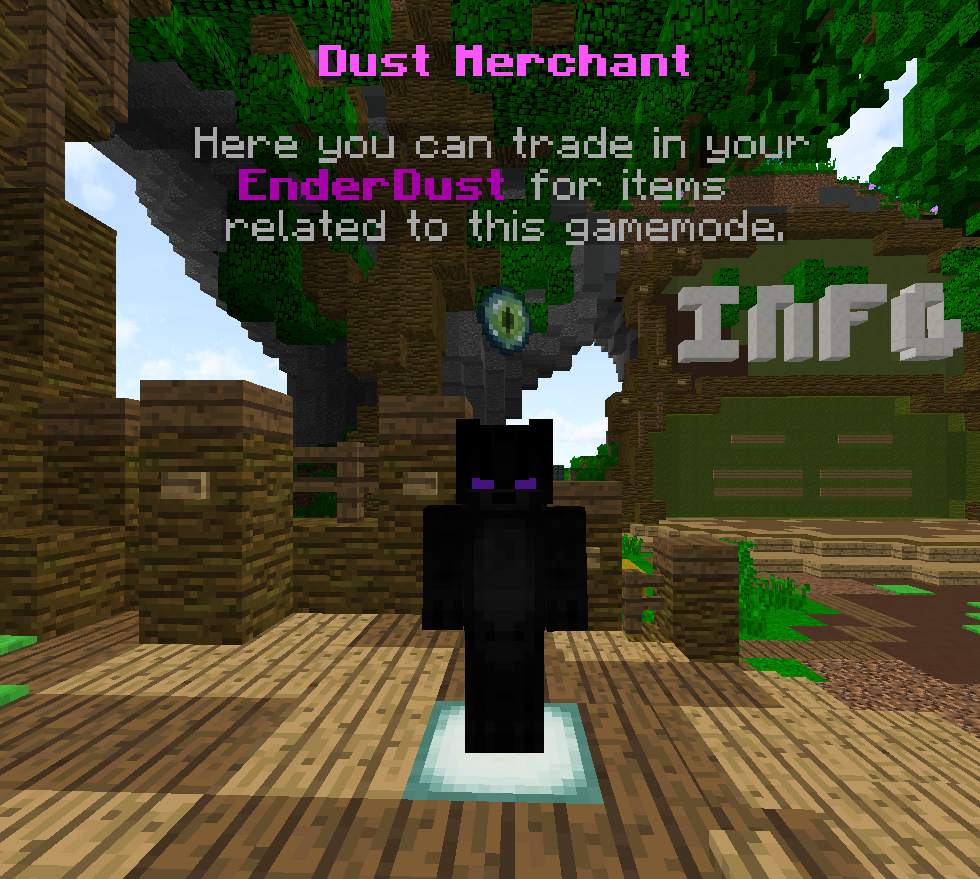 Hello Blockdrop.

Lately I have been thinking of ways to bring the Blockdrop community closer together. I think its great when everyone gets on and knows each other so I will be working on ways to bring everyone together. Introducing Ender Dust!

These new npc's will be popping up on blockdrops gamemodes very soon. at the dust merchant you can trade in enderdust for special items related to the gamemode you are on. You can get dust from winning minigames, killing mobs and purchasing them from /buy! Your dust balance is global and you can spend whatever dust you earn on any gamemode on the whole of Blockdrop network!. Be sure to keep a look out for upcoming events where we will be giving winners enderdust.


Thanks.

Tree182.
Hello Blockdrop.

I did wonder if making hacks allowed on mini games would be a good way to make things even and let normal players fight back.

Based on the results on from the poll on my previous post it looks like you (the Blockdrop community) do not like this idea. I always say that we have the best community of any server and that I run this server for the people so I will be taking what everyone has said.

We will NOT be allowing hacks on Mini Games.

I am still going to try to tackle this issue but in a different way. All of our mini games are based around pvp so I think it would be cool to add some extra mini games that are more creative and different.

Stay tuned for Friday! Big things are coming.

Thanks.

Tree182.